Bryant
Have Amazingly Supplying Bryant AC Repair Miami Beach Services At Doorstep!
Bryant being the leading supplier of all time cooling systems has a renowned image at Miami. With a huge number of supplies this brand has improved the comfort horizon of the customers. If you are a Bryant AC user don't be tensed of its repairing condition as Rafael Air Conditioning is here to present you with the skilled Bryant AC repair Miami beach services at your place. We being the experienced repairing service provider are continuously meeting and exceeding the expectations of thousands of our esteemed customers.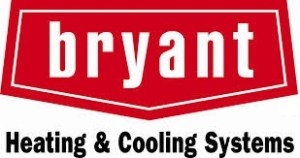 We as a leading organisation of expert technicians for all sorts of your Bryant Ac or any other problems are functional with great quality along with innovation. Your quest for quick and professional Bryant ac repair Miami service ends at Rafael Air Conditioning. If you are spending your hot and sticky summers without ac as you are looking for some reliably best technicians then we are here to cater you well. Now you need not be worried of less cooling, leaking, control failures or any other damage because our expert team can detect it in just a single check. All you have to do is to call us!
Rafael's Air Conditioning works for you 24 hours. Its brilliant Bryant air conditioning service Miami leads you with an all new system with an increased life. So, isn't it an amazing offer? Excellence with affordability is what the combination that has made us the best in the industry. Don't be anxious at the time of emergency, just call us. We are present to cater all your needs 24 by 7. With the most competitive costs we are the supplier of expert technicians on demand at any place you want whether it's your home or working place.
We are the authorized dealer of various brands of air conditioning units which you need on demands. Our professional installation and maintenance of Bryant air conditioning service Miami is just one stop destination. Just take the full advantage of the opportunity to minimize the costs you would pay at every check and repairs. Supplying you with quality service along with advancement is what our prime concern.
For friendly and affordable Bryant air conditioning service Miami don't forget to ring us. Your demand is our prime concern. We serve outstandingly at every case we encounter with. With experts at your doorstep, Rafael's Air Conditioning is just righteous to call now!
Our Service Areas