Solar AC Repair Miami
Grab A Chance To Make Use Of Solar Energy Through Our Solar AC Repair Services
The realization of hike in electrical bills and eliminating the need of electricity and natural gas have fostered the people get diverted to solar air conditioning systems which not only aids in being cost-effective but also plays a great role in being environmental-friendly and aids in avoiding the unnecessary pollution. Bringing solar AC unit at home or repairing the air conditioner from solar AC repair Miami will add more value in terms of monetary gains and the machine will harness the energy getting from the sun rays instead of relying on the electricity for operation.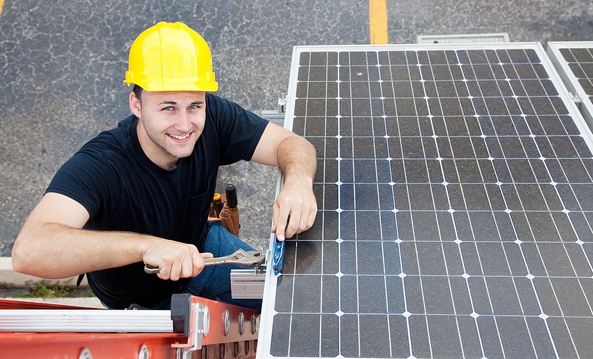 Rafael's Air conditioning understands the high demand of its customers in choosing the solar AC machines over other regular air conditioning units for their household and relying on it fully during the hot and humid season. In order to satisfy the rising needs of the customers, we bring to you our reliable and affordable solar AC repair Miami services so that a feeling of comfort and ease can be felt to you.
Some Of The Additional Advantages When Going For Solar Air Conditioning
Enhanced Efficiency
Solar energy helps in reducing the workload on a compressor and thereby increases the efficiency of the system and enables it to run more consistently.
Reduces Costs
Dependence on electricity is reduced when using solar energy, so therefore you could be able to save a lot of money which you have otherwise wasted on energy bills.
Improved SEER Rating
You will have a higher seasonal energy efficiency ratio when utilizing the services of the solar system in comparison to other standard cooling machines.
Full Assistance For Solar AC Repair From Rafael's Air Conditioning
We are a full-service provider for solar air conditioning repair solutions and happy to serve all the major cities of Florida diligently. Our team of solar AC repair Miami is highly trained and licensed to carry out the repair, installation and maintenance of solar air conditioning successfully and as per your convenience in order to make the complete utilization of the solar energy.
Our accurate and unique industry-standard solar AC repair Miami solutions will draw major benefits to you in keeping the desired temperature of your home. Also, our helpful staff will enlighten you about all the necessary precautions in dealing with the maintenance of the solar AC unit after servicing.
If you are willing to avail the benefits of solar energy then don't wait much just call solar AC repair Miami anytime between 24*7.